Mission
---
Our mission is Preserving and Enhancing our Lake Community. Much of our focus is on environmental issues, with an aim of maintaining or improving our natural environment and the overall quality of life on our lakes. We are organized to support five different strategies:
Membership, Education, Lake Stewardship, Communication and Social Programs.
History of the HHLPOA
On August 24th, 1946 there was a meeting to organize a cottagers' association at Halls Lake. Much has been accomplished since then. 2021 marked the 75th anniversary of HHLPOA.
Annual General Meeting
Conducting an Annual General Meeting to provide members with up to date information regarding current issues, financial information and Board business. See our Events page for more details on this year's AGM. Minutes from previous AGM meetings are posted here.
Social Programs
As part of our goal to enhance the connections to each other through fun events, there are opportunities planned for that purpose:
Painting in the Afternoon
Floating Markets
Parade of Lights
Nine and Dine Golf Scramble
Communication
You don't need to be a member of HHLPOA to receive our periodic newsletter that will help to keep you up-to-date on what's happening in the Halls Hawk Lakes area. There is also a Facebook group as well as an Instagram account, at the bottom of this page.
Partnerships
Our goal is to establish a positive working relationship with various government agencies and to co-sponsor various projects. Examples include shoreline rejuvenation at Elvin Johnson Park which happened over two years in partnership with Watershed Canada and the Township of Algonquin Highlands. Trent University has also partnered with HHLPOA on Aquatic Lake Health testing on Halls, Big Hawk and Little Hawk Lakes.
Affiliate Organizations
We work with and support a number of other groups as well as participating in various stewardship workshops. We are also prepared to take political stands, if the situation warrants. Membership fees and voluntary time are also given to these organizations.
Our Board consists of a group of people who care deeply about our lakes. Our Board meets on a monthly basis via conference call and face-to-face meetings. Brief bios and information are available on our Directors page
If you are not already a member, please consider joining our Association. Click here to join the association or manage your membership
Our History
---
2021: HHLPOA's 75th anniversary
The organization has a long history of working for our community. Here are some of the things the Association has done over the years:
Monitoring and advocating reasonable lake levels with the Trent Severn Waterway, including participating at public meetings, submitting written materials as early as 1949
Submitting an engineering formula regarding the water levels and more recently, supporting the Coalition for Equitable Water Flow (CEWF), a group established (2006) to work with the TSW on a more equitable solution
Organizing annual regattas (in the 1950's)
Working with the Haliburton Fish Hatchery to establish fish spawning areas
Researching the feasibility of individually purchasing Road Allowances (1972)
Establishing an accurate property numbering system with related maps which were used by municipal governments and emergency response organizations
Compiling statistics related to over use of camping areas and promoting what has now become the Land Use Model for recreational lands within the Halls and Hawk watersheds
Researching and creating a Lake Plan based on resident participation, which outlined quality of life goals, objectives and action plans
Establishing educational programs including "Logging on the Hawks" and Summer Symposiums
Conducting fundraising events, for example to assist with the purchase of a fire boat for our lakes
Heres what has been done in the last few years.
Support for Haliburton County tree preservation Bylaw (2013).
Elvin Johnson Park (Halls Lake), shoreline restoration projects. 
Healthy Waters Eco seminar for kids. 
"Shoreline and Septic systems" presentations. 
"Natural Shorelines" presentation by Professor Barbara Elliot.
Septic pump out cost sharing for water access properties.
"Lake Partner Program", annual water quality sampling. 
"Love Your Lake" shoreline property evaluations. 
Beech Tree disease presentation and "Beech Bark" publication. 
"Native Plants" presentation.
Shoreline rehabilitation assessments and native plant sale. 
 "Green Up Day", trash removal from our roads and parks. 
Abandoned docks removal.
"Wildlife on our Lakes" seminars.
Water quality and lake health monitoring
New communication tools to broadcast our programs.
Involved in shaping the draft Haliburton County Shoreline Bylaw.
Board Of Directors
---
Your board is made up of a group of dedicated volunteers. At present, the HHLPOA board is:
Peter E. Dadzis, President
Big Hawk Lake – My first experience with Big Hawk Lake was in the mid 1970s when my future wife, Rita, invited me to their family cottage for a weekend. It was love at first sight. The clean air, the clean, cool deep waters, the fantastic Canadian Shield shore line, the wildlife and the endless Group of Seven images were everywhere you turned. We purchased the property in 1988. It has been the best decision that we have made. Our Big Hawk Lake cottage has been our anchor to all the best of what Canada has to offer. We have lived and worked in many countries in the world and every summer, Rita and our sons, would come back from whatever country we were living in to enjoy the lake environment. I was fortunate to join them for three weeks or so to renew my spirits and energy. While I was lucky to live and work in the world during my career there is no place as dear to my heart as Big Hawk Lake. Now that my professional career is over, it is time to give back to something that is very important to me – the protection and promotion of the exceptional natural environment of our lakes.
Mo Jansons, Vice President & Treasurer
Little Hawk Lake – I and my wife Con built our cottage on Little Hawk Lake in 1995, on land that has been in Con's family since the 1940's. We are both newly retired, I completing a career in banking and Con in teaching.Having retired in 2013 from a business career, we now have the opportunity to fully enjoy the lakes. Our grandkids are now the fifth generation on the lake. The Association is a fantastic way for neighbours to work together to preserve the natural wonder of our land and waterways.
Full time residence is in Burlington, Ontario, where we are both getting used to being retired and grandparents. I have previously been on the Scholarship Board of the Canadian Scholarship Trust Foundation, Canadian Insurance Accountants Association, various senior committees and task forces of the Canadian Payments Association and spent many years on the Canadian Ski Patrol.
Bruce Green, Director
Halls Lake – So much to be grateful for over the seasons and years spent at Hall's Lake. When my parents bought their cottage in 1984 little did I know that I would meet my future wife at a beach party celebrating her grandfather's 80th Birthday. Much has happened since that day with Shannon and I purchasing our own cottage on the Island in 2001 building memories with our two daughters, wonderful friends and extended families.
While home for us is Toronto (Beaches), we always refer to the lake as our heart home… In 2016 I left 37 years of corporate life and traded it for summers at the lake and following entrepreneurial pursuits.
Curt Alpeter, Director
Little Hawk Lake – I am a third-generation Little Hawk Laker. My grandfather and grandmother, Art and Verna, purchased our island, Hawk Isle, in 1946. Along with my 2 brothers, we have now taken over ownership and caretaking from my father Dave who is coming up on his 75th year on the lake. Little Hawk has been our family gathering spot for decades and is my most favorite place. Although I live and work in Vermont, my wife and I make numerous trips north every year with our 2 children to enjoy the Highlands and pass on the gift of being outdoors in such a special place. I have spent the majority of my career with two software and internet companies but gave up the stability of a corporate job to help start a company; Runamok Maple, a specialty maple products company based in Vermont. I am an avid environmentalist, have spent time on the Charlotte Vermont Land Trust and presently I am on the Board of Directors for Audubon Vermont. The HHLPOA is the perfect opportunity for me to give back to a place that has given me so much and to help protect and conserve the Halls and Hawk Lake area for future generations.
Ken Comrie, Director
Little Hawk Lake – Although my family never had a cottage, from the age of 3 our family summer vacations were spent at a Lodge on Sparrow Lake where I later worked 2 summers when 15 & 16 as the gas dock attendant spending long summer days dreaming of owning a cottage someday. My dream came true when we found and bought our cottage in 1997 and have been fixing it up ever since. I retired in 2016 after 40 years at Blue Mountain Resorts, as Manager of Operations, Sales and Technical Services, also responsible for Managing Bombardier/Prinoth Grooming Vehicle Sales, Parts and Service. So with my partner Lynn (a retired Teacher), my 2 grown adult children and 3 grandchildren we are now able to spend as much time as possible up here from April to October as well as back up snowmobiling in the winter. I am very concerned about our pristine lakes staying as clean and wonderful as they are for my kids and future generations. I am honored to be on the board to help our association where I can to have a strong active voice in the community with hopefully more members getting involved in protecting what we have.

Shelley Fellows, Secretary
Big Hawk Lake – My husband, Ross Rawlings, & I have spent part of every summer at Big Hawk Lake since 2002 and purchased a cottage in 2008. We treasure our time on the lake and love to introduce new visitors to the joy of a late night swim, picnics at the Crab, tranquil morning coffee time on the dock and stories around a beach bonfire in the fall. Much of my community involvement focuses on skills development, entrepreneurship and women in the workforce. Our home is in Essex, Ontario.
Joan Hamilton, Director
Big Hawk Lake – I fell in love with Big Hawk Lake shortly after I met my husband, John Logan in 1980. John had purchased the old "Government House" that stands by the landing, in 1973. I quickly fell in love with that old house too. John passed away in 2015 and I want to honour his legacy by becoming more involved and continuing to work on the concerns that we have always had, i.e. water levels and water quality, shoreline maintenance and all the good stuff about the environment at Big Hawk that makes our lake special. You will often see me out in my kayak with the dog or walking to the Log Chute. I retired as an elementary school principal in 2014 and now, among other tasks am interested in collecting the stories of our lakes.
Will L'Heureux, Director
Halls Lake – I have never known life without Hall's Lake. My family cottage was built by my Great Grandfather in the 30's and is today shared across 3 branches of my family. I have taken over as the de-facto custodian from my late grandfather Dr. Button. It is rare for me to miss an opportunity to come up to the cottage and this truly is my favorite place in the world to be. I feel honored to have a chance to give back to the place that I hold so dear. I own my own contracting company so am busy most of the time but I hope to be of assistance to the community both with my expertise as a builder and as a voice on the committee. Hall's Lake water runs through my veins and a part of me will always be up here.
Sam Perri, Director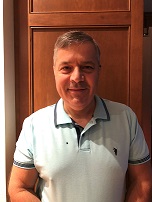 Halls Lake – As a child I fondly remember my school camping trips to Camp Arowhon in Algonquin Park. In early 2016 when my wife and I were searching for a cottage we happened to come across this property on Halls Lake. As soon as we got out of the car, we both looked at each other and knew it was the one. Since the summer of 2016 we have been making memories at our small piece of paradise. We feel very blessed to have found a precious place where we can escape the reality of everyday life and reconnect to the beauty of our lakes.
D'Arcy LeNeveu, Director
Little Hawk Lake – Born and raised in Ottawa, I enjoyed summers at my family's cottage in Norway Bay, Quebec. I was introduced to the wonders of Little Hawk Lake in 1986 by my spouse, Mary Chrow. Mary's grand-parents, Max and Letty, purchased Big Hawk Lake property from the Crown in the 1940s, and her parents, Anne and Bert, raised their family on Little Hawk Lake. Mary and I bought our cottage in 1991, and along with our three children, we have cherished the long history and beauty of the lakes. We live in Chicago, and I work in structured finance. Blessed with fond memories and years of enjoyment at the lake, I am committed to assisting the Association in its efforts to protect these pristine lakes and preserve their heritage and unique qualities.
Lindsay Day , Director
Little Hawk Lake – In the summer of 2019 I realized a long-time dream of having a cottage when my friend Marc and I purchased a place on Little Hawk Lake. Having lived in Bancroft and Peterborough over the years, I was familiar with the area and knew enough to know I would love it. I have a background in health and science communications and a MSc. in Epidemiology. These days I work at a philanthropic foundation based in Toronto that has led the development of a web-based software application for sharing water quality data (DataStream.org). In this role I have the privilege of working with watershed groups, Indigenous communities, governments and researchers across the country that are involved in monitoring our rivers and lakes. I'm looking forward to contributing to our Association to help protect the beautiful waters we share here.
Alison King, Director
Halls Lake – I am a four generation cottager on Halls Lake. As a child, I spent my summers on the lake visiting aunts, uncles, cousins and skiing across the lake to the sandy bay on Old Mill Road to catch the sun on my grandparents' beach. That property is now mine and has always felt more like home than anywhere else I've lived. Built by my grandfather and then renovated by my mother, my husband and I have put our own touches on the cottage – winterizing and expanding things a bit so we can enjoy Halls Lake year round. My two adult children were also raised on the lake and we enjoy an active lifestyle summer and winter. When I'm not at the cottage (or longing to be there) I run a successful public relations agency in Toronto. I look forward to contributing my passion for community and being part of initiatives that protect our beautiful waters.
Carol Foderick, Director
Big Hawk Lake – I first came to know Hawk Lake in 2010 when I met my husband Regan O'Halloran and eventually fell in love (first with the lake, and then the guy). I grew up cottaging on Sturgeon Lake in the Kawarthas on a piece of property that has been in my family for over a century; I know the deep love and appreciation of a second home that can transcend generations. My in-laws, James & Joan O'Halloran, bought our property in 1953 on the west shore of Big Hawk near the mouth of the river and built the one room cabin that would become the family's home away from home for almost seven decades. Things have changed a lot since then – Regan and I bought the property ourselves in 2013 and we recently completed construction of our new cottage, sharing our love for the lake with two of Regan's siblings who also have cottages on Big Hawk. When I'm not north, I call the Scarborough Bluffs home and keep myself busy as a real estate broker & developer, a board member of two not-for-profits, and as a mom of two kids (Katie, 4 and Ben, 3) who are already learning the O'Halloran family traditions of rock moving and SeaFlea driving. I'm excited to share my passion for community engagement and entertaining with our lake association, and look forward to serving you as your Social Coordinator.
Directors are responsible to:
Attend and actively participate in monthly meetings either online or in person (located at a Board member's residence); meetings are generally 2 to 2.5 hours long; continuous absence in meetings could result in a request to step down from the position
Attend the AGM in person
Act as an ambassador for the HHLPOA
Commit to a minimum of 8-10 hours/month, not necessarily evenly distributed throughout the year
Assist with the recruitment of members
Assist with the recruitment of volunteers
Provide oversight of volunteers for projects or initiatives they are responsible for; additional information and responsibilities regarding volunteers is currently under development
Take ownership for developing and implementing programs and initiatives
Participate in the preparation of the annual program by developing project proposals for the Board which include:
• proposal description
• financial requirements
• resourcing requirements
• advertising/marketing requirements

Directors demonstrate the following characteristics and skills:
• they are passionate about our lakes and our community
• their beliefs are in alignment with the Association's goals, and in particular our Lake Plan (available on our website)
• they are prepared to schedule time to chip in when arms & legs are needed
• they have leadership and organizational skills
• mostly, they are prepared to roll up their sleeves and work with a great team
Governance
---
The HHLPOA updated its constitution in 2019. The approved version is below:
Approved minutes from our most recent annual general meetings are posted below. If you are interested in the planned agenda for our next AGM or have any questions, please email president@hallshawklakes.ca
2021 AGM:
2020 AGM:
2019 AGM: