Ok…. here it is …. the winners of the 2020 Parade of Lights and Decorate Your Dock/Cottage!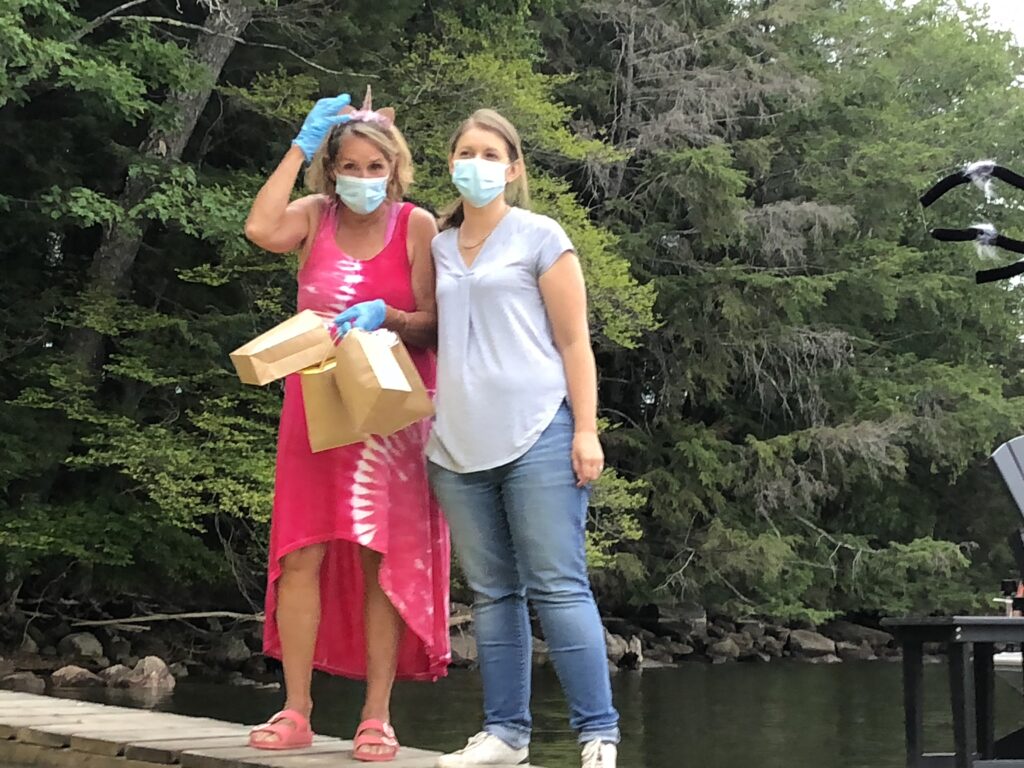 First of all, congratulations to John and Lisa Curtis on the North shore of Big Hawk for the exceptional decorations on their dock/cottage. Our apologies – we don't have a photo to post.
The winner of The Most Unique Holiday was the Maid of the Mist celebration whose crew came complete with plastic raincoats standing in front of Niagara Falls and all its lights. To top it off they even had Oh Canada playing! Kevin and Janette Tomlinson and family are the winners of the gift certificate from Oakview Lodge. Again big thanks to Anna and Greg of Oakview Lodge.
The Best in Class this year goes to LuAnn and Jim Hammond for their Chinese New Year Dragon Boat. This was also an amazing boat complete with Chinese music too. They are the winners of some Hamilton Maple Syrup.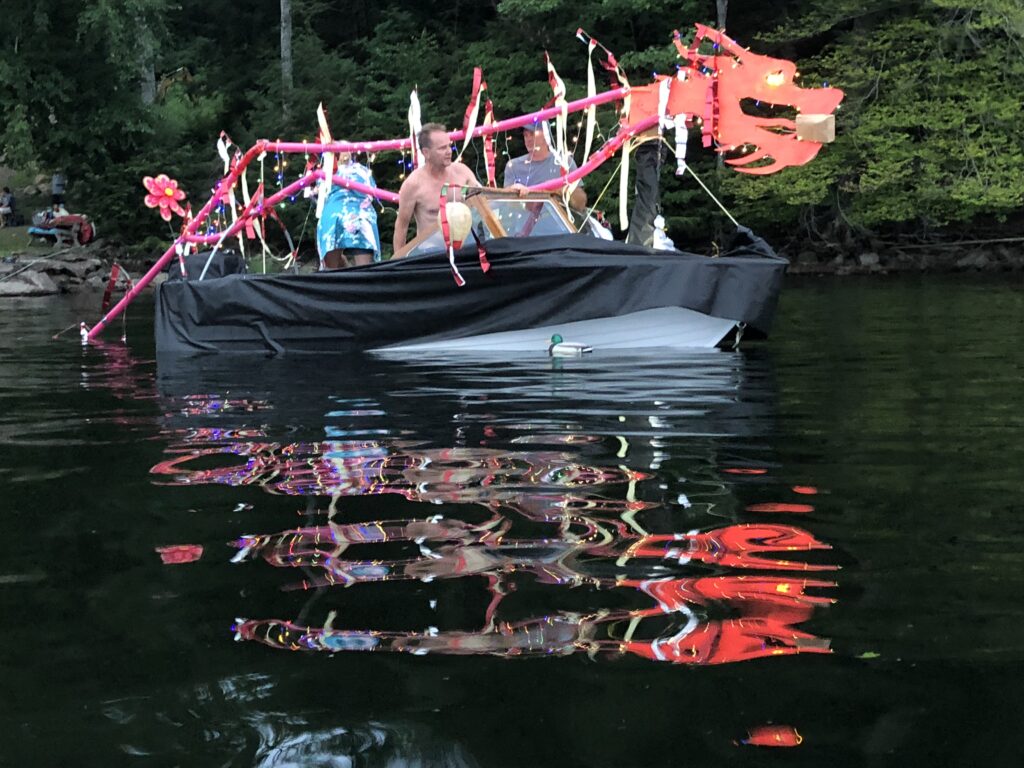 There were however so many great boat decorations and unique celebrations. This list of Honourable Mentions could go on for a while but here are just three:
there was the Happy New Years boat that even had a screen with the Times Square countdown and a disco party ball.
the Snowman Christmas boat was no doubt the tallest and it also had music – of the Christmas sort of course. 

The Canadian Film Appreciation boat definitely falls into the obscure category of excellence. Who would have thought that you can decorate a boat with details from the Canadian film industry?!

What a great event! HUGE THANKS once again to Carol Foderick, Regan O'Halloran, Brent and Carol L Winter for all the work to organize the pre-party and for keeping this tradition going!