Shopping for yourself or your cottage, or looking for unique gift items? You won't want to miss our Floating Markets on Saturday August 6th, 10am-2pm.
We've got four locations this year with a spectacular line up of vendors:
Elvin Johnson Park:
Christine Halliday – pottery – fdwickham@gmail.com – 705 489-9800
Charlene Baptist – glass ornaments – 416 788-2963 charliebaptist44@gmail.com
Darren Bontius 705 321-9989 and Ron Andrews 705 717-3316 – woodwork machturkeywood@gmail.com @mach_turkey_woodcraft
Jan Carey – Eco-printing and Wet-felting – jcare7670@rogers.com 905 523-0636 www.texturescraftwork.ca
Kenzie Naus – jewelry – kmnaus@aol.ca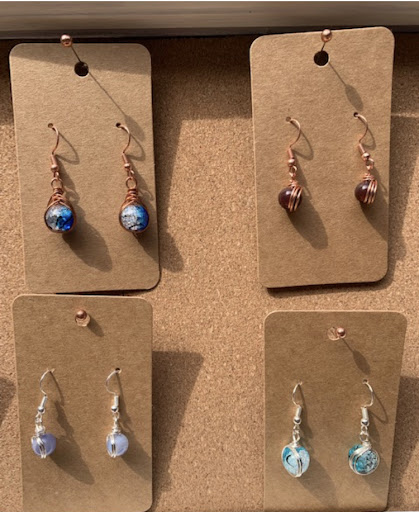 Renata Chubb – painting – renata@renatachubb.com
Maddie Warner – crochet clothing and accessories – HeyLoopholeStudio@gmail.com
647 881-2780 https://www.instagram.com/loopholestudios/
Little Hawk Landing:
John Lennard – paintings – lennardjohn37@gmail.com John Lennard (johnlennardart.com (above)
Fidel Almeida – woodwork customcarvesbyfidel@gmail.com @customcarvesbyfidel
Emilew Designs – personalized home decor and clothing – emilewdesigns@hotmail.com
Alex Elkerton – currants, jelly, juice aelkerton@gmail.com
Sheila Philips – paintings – sheilaph420@icloud.com
Liz Thomson – paintings – lizthomson28@gmail.com www.ethomsonart.com
Nikola Boadway – paintings – nboadway@rogers.com 647-527-9445
Bob Mowbray – wooden bird carvings Robertmowbray@gmail.com
Lynn's baked goods – available by donation
Mateya and Siena Briet – firewood and s'more kits
The Dadzis Cottage – 1979 Big Hawk Lake Road
Sheila McHale – wooden signs, stained glass, lamps sheila1mchale@gmail.com
John Curtis – watercolours – johncurtis350@gmail.com
Ben Harley – our HHLPOA Photo Laureate – benharleyphotography@gmail.com
Emily Lloyd and Karen Reynolds – cottage decor and handmade soap emilyalloyd99@gmail.com
The Government House – 1004 Round the Bay Trail:
Mary Intven Wallace – paintings – intven.wallace@sympatico.ca CANADIAN LANDSCAPE PAINTING – Home (maryintvenwallaceartist.com)
Sharon Robins – pottery – bloominwonderful@outlook.com 705 489-2669 clayrituals.com
Peter and Karen Hamilton – live edge lumber, maple syrup, wooden signs, quilted decor – k_hamilton928@yahoo.ca 519 623-3367 Rock Maple Lodge
Many of these artists do commissions and would love to talk to you about that.
Don't forget to bring cash or cheques. Some of the vendors will accept e-transfers. If you have not yet renewed your HHLPOA membership, you can also do that at any of the four locations.